Written by Erika Martin BSc Nutrition Candidate
Reviewed by Andrea Miller MHSc, RD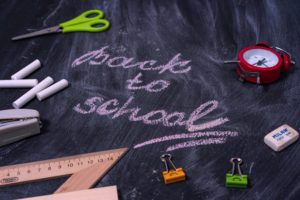 Summer has come to an end and school is starting back up again. With all the excitement of new classes, seeing school friends again and getting back into a routine, sometimes meal planning and healthy eating can be the last thing on our mind. It is, however, important to consider that healthy foods and balanced meals are important to fuel the mind to improve performance in the classroom. Fortunately, there are ways to stay organized and plan in advance for breakfasts on busy mornings, school lunches and snacks for throughout the day. Here are some tips and tricks on how to stay on track with these things, as well as some easy back to school recipes.
Meal Prepping
Before packing school lunches, it can be helpful to plan what kind of meals you will be making, and which foods you will need to buy in order to make them. If you are planning lunches for your kids, let them be involved in choosing and planning what they want to eat for lunch – they are more likely to finish the lunch that you send them with this way. Try choosing lunches that are rich in vegetables, proteins and whole grains. A helpful way to plan lunches this way is by asking your child what their favourite healthy foods are and try basing a lunch around that particular food. After coming up with some meal ideas, hit the grocery stores with a list of all ingredients that you will need. To make mornings easier, try packing lunches the night before, or portions of lunches at the beginning of each week. Here are some simple lunch ideas that are sure to be a hit with the kids:
Broccoli and Red Pepper Pasta Salad
Hearty Vegetable Soup – perfect in a thermos!
Snacks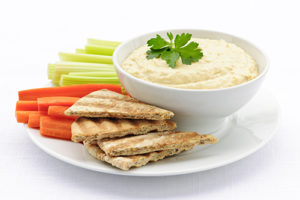 Snacks throughout the day are almost as important as lunch, for keeping blood sugar levels stable and preventing hunger as the day goes by. Try sticking with nutritious snacks like fruits and veggies with cheese slices or hummus dips rather than sugary, high sodium snacks that come in boxes in the supermarket. This will help keep kids more satisfied, throughout the day. Some healthy snack ideas include:
Apple slices with cheese slices
Carrot and celery sticks with hummus
Greek yogurt with berries
Air-popped popcorn
Pita pockets stuffed with veggies and hummus
Slices bell peppers with guacamole
Fruit salad, with yogurt
Be sure to consider not only snacks for during the school day, but also any extra snacks for during extra curricular and after school activities. This is especially important for sports when kids need more calories to keep their energy levels up. Try including extra proteins like lean meats, cheeses and legumes into snacks during these times.
Something to Drink?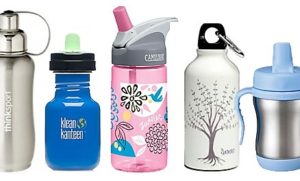 Hydration is important, but can sometimes be overlooked for children. Try providing your kids with water instead of sugary drinks like juices and soda during the day. If necessary, 100% fruit juice is the best choice in the juice department – just be sure that there is no added sugar. A reusable water bottle is the best way to make sure your kids stay hydrated throughout the day while also reducing waste.
Share your ideas for planning healthy lunches. Looking for tips on meal planning, check out the meal planning program we offer.
Good luck as everyone heads back to school this week.