Written by Sharon Charles BSc Nutrition (Candidate)
Reviewed by Andrea Miller MHSc, RD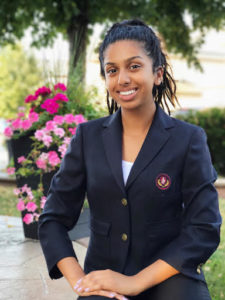 Meal planning has become very trendy, these days from social media platforms promoting healthier lifestyles to aesthetically pleasing Pinterest boards that tempt you to get cooking. And let me tell you – I am here for it! I am rather obsessed with meal planning and for (many) good reasons, which I am here to share with you today. Here are my top five reasons why you should consider meal planning:
#1. Save money!
Have you ever gone to the grocery store not knowing what you will be preparing for dinner that night and end up blindly adding items to your shopping cart? Been there, done that! Playing the guessing game at the grocery store can make for an expensive trip that can easily put a dent in your wallet, if you are not careful.
The good news is, with a little bit of meal planning you can be well on your way to saving money. Choose a time every week to sit down and create a plan of the meals you would like to eat, using a time frame of your preference (i.e. weekly, monthly). Note down recipes that everyone in the family enjoys.  Also, include any events that may prevent you from getting into the kitchen on time. For instance, if you know that you have a very busy weekend coming up you can choose to pre-chop ingredients and store them in a way so that you can add them to the slow cooker or instant pot before you leave. This way, you can save you and your family from having to resort to the drive-thru on your busiest days. In the long run, these simple yet effective measures will improve the quality of your diet and save money.
#2. Spend time with the kids!
Ever since I was a child, my mom involved me and my brother in meal preparation. She would assign tasks for my brother and I to complete and we would watch in awe as a delicious meal was assembled from scratch to finish. I owe a lot of my cooking skills, food literacy, food safety knowledge and passion for cooking, to my mom. She is the reason why my brother and I can now rely on ourselves to prepare meals that are both nutritious and cost-effective. It was through the repeated efforts of my mom to expose us to meal preparation that instilled in us a desire to eat healthy and enjoy meal preparation.
As parents, there is a big opportunity to set cooking and eating examples for children. Through meal planning, you can choose recipes that kids will enjoy eating as well as preparing. Bring them to the grocery store as you follow your grocery list and allow them to help you pick out produce so that they know what the foods are and what is being used in their meals. Involving kids in your meal planning and preparations not only exposes them to the process of cooking but is a great way to spend time together. The laughter and joy while being in the kitchen cooking and enjoying each other's company will be treasurable memories that will be reminisced on later in life.
#3. Connect with your food
Nothing is worse than frantically having to put together a meal totally last minute. When you rush to put together meals, you lose the aspect of enjoying the experience of assembling a meal attuned to your tastes, leaving you to consume your food in a hurry without time to appreciate the flavors and textures. A few extra minutes of planning is all that may be needed to add color to your plate through a variety of fresh vegetables, nuts, seeds and fruits. With meal planning, you can take the time to choose meals that encompass a wide variety of foods thereby creating wholesome meals. Planning out your meals also gives you an opportunity to squeeze in new recipes you might want to try so that you can experiment with new flavors and ideas.
#4. More variety in your diet!
Meal planning gives you a big picture view of all the meals you will be consuming within a certain time frame. By taking a step back, you may identify patterns of food consumption that can help you increase food variety in your household. Having variety in your diet makes for a more enriching food experience and gives you an opportunity to ensure you are meeting nutrient requirements. Meal planning will enable you to identify these patterns and provide opportunities to include new recipes that introduce you to new flavors and foods.
#5. Make more time in your day!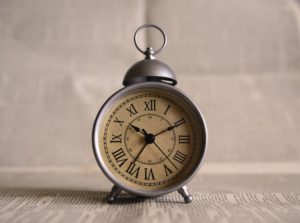 Out of the many benefits of meal planning, one that I'm sure many will enjoy is that you will have more time on your hands for other things. When you know what you will be having for lunch or dinner, you can defrost meats ahead of time, prepare marinades, portion produce, and cut up vegetables for recipes all ahead of time. Then, when it comes time to prepare the meals it is easy to put together since everything is in its place and ready to be used. Although it may seem like extra work when you are making the meal plan, you will discover how much time it can save you, once you are in a routine. Save your meal plans; you can use them to help create future meal plans.
Meal planning is cost-effective, a great social opportunity, saves time and energy and sets you up to make healthier food choices. Meal planning is such a simple yet effective tool that helps inspire healthy eating. If you haven't ever tried meal planning, I hope these five reasons give you a good reason to start!
Questions about meal planning; looking for a program to get started- contact us. We can create a personalized, meal plan for you and your family, with our on-line meal planning program.