Guest writer Heather Bray RD
Reviewed by Andrea Miller MHSc, RD
The colder months can make life a little more difficult; commuting to work takes longer, waking up early is harder and even getting to the grocery store is more challenging (especially if you live in an area with big winter storms). Lack of sunlight and colder temperatures can make cooking feel daunting.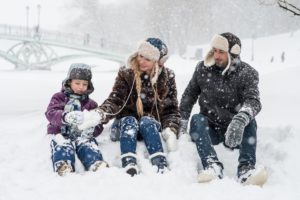 For those of us in Canada, there isn't a lot of local in-season produce available in the colder months, leading to increased costs for imported fruit and vegetables. But don't worry, we've got your back! Stocking your freezer and pantry with the staples listed below, can save money and time and brighten up your winter. Many freezer and pantry staples are versatile, meaning that you can mix and match them to make delicious, nutrient dense meals with less time and money spent!
Myth: canned and frozen produce has less nutritional value.
Contrary to popular belief, canned and frozen fruits and vegetables are  packed with nutrients. Fresh or frozen, fruits and vegetables provide us with a long list of vitamins, minerals and fibre. Stocking up on these winter essentials can help ensure you are optimizing your daily nutrient intake. Keep in mind, when buying canned fruits and vegetables, make sure to buy products packed in water and those low in sodium.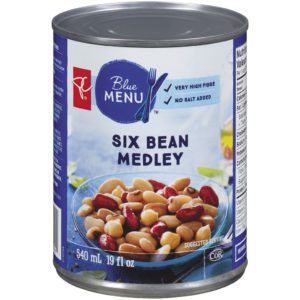 The bonus of buying frozen fruits and vegetables is that they are often less expensive than fresh, especially in the off season. Frozen fruit and vegetables can be stored for up to one year, in your freezer.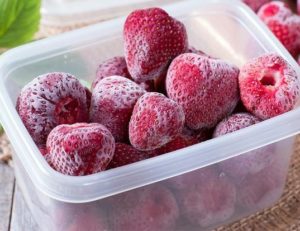 When storing fruit and veggies in the freezer, look for freezer-safe bags and containers. A container is freezer safe if it will not crack or expose food to air under cold temperatures. Freezing extra food can save money and time on cooking throughout the week.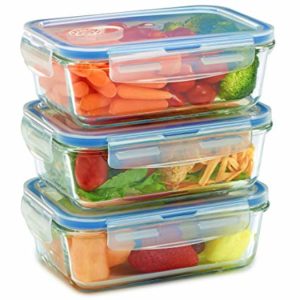 Here are some nutrient dense pantry and freezer staples to stock up on…
Pantry Staples
Whole wheat pasta
Canned beans, lentils and chickpeas
Canned tomatoes, corn and green beans
Peanut butter or nut butter
Oats- quick cook and steel cut
Nuts such as almonds, walnuts and peanuts
Your favourite rice and grains such as: brown rice, couscous or quinoa
Heart healthy oil such as; olive oil or canola oil
Spices: black pepper, paprika, ground cumin, chili powder, oregano, cinnamon and nutmeg. (Tip: buy spices in bulk, you will get more product for your dollar)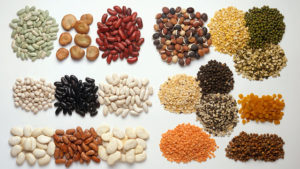 Freezer Staples
Fruit such as berries, bananas, mango
Vegetables such as peas, corn, green beans and broccoli.
(Bonus tip: if you enjoy adding spinach to your dishes or smoothies, spinach freezes well. This means that you can buy a large bag and keep some in the freezer if you won't be eating all the fresh spinach before it expires.)
Extra whole wheat/whole grain bread (if you like your bread toasted, this one is perfect for you, you do not need to thaw frozen sliced bread before toasting, pop it in the toaster and voila! No one will ever know the difference)
Poultry, fish and meat (Tip: fatty fish like salmon is high in Vitamin D, which most Canadians lack in the winter months)
Cook extra or quinoa and freeze it in zip-lock bags, in meal-size portions. This make meal prep much easier.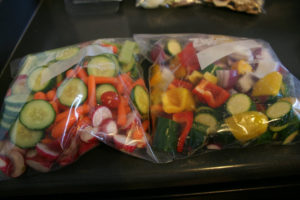 Some Meals and Snacks to keep in the freezer:
Breakfast burritos (make ahead of time with eggs, peppers and cheese, wrap tightly and heat up in the morning for a quick breakfast)
Homemade soup, chili or stew
Homemade baked goods or left-over pancakes
Left overs!
Make your own potato wedges or hash browns, season and store to use later
Muffin pan omelettes- add cheese and veggies- freeze in bulk then thaw and re-heat for a quick grab and go breakfast.
Check this link for a comprehensive list of how long food items can safely be stored in the fridge and freezer.
For more information on Freezing foods, check out this great article from the dietitians at UnlockFood.ca