Guest writer Heather Bray RD
Reviewed by Andrea Miller MHSc, RD
Happy New Year!
January is the month of new beginnings, a fresh start, a new year. For many of us, New Year's Resolutions are on our minds. Perhaps you haven't made your resolution(s) yet, or maybe you have something in mind but aren't sure how to make it happen. As we welcome 2019, we'd like to address making changes and resolutions from a non-diet, mindful and positive perspective. We want to focus on overall health and wellness by suggesting non-diet, non-weight focused ideas of changes, you can make in the new year. Think of what you can add or change that will add value to your life.
First and foremost, it is important to understand the process of setting goals. Effective goal setting involves establishing goals that are specific, manageable, reasonable and measurable. Creating SMART goals is an effective way to ensure that your goals can be met in addition to helping you reflect on specific aspects of your commitments. Using the acronym SMART can help when setting goals for the new year. The acronym stands for:
The S, Specific, refers to setting goals in which you have given thought to specifically what it is you want to achieve. For example, rather than saying, "I would really like to get more sleep this year" you could say "I will aim to get 7 hours of sleep each night".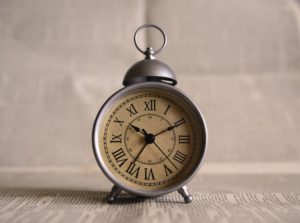 The M, Measurable, is how will you measure if you have achieved that goal? Perhaps you want to sleep 7 hours every night but know that it may not be possible every night, setting a goal such as "Sleep 7 hours 5 nights per week" is a measurable goal.
A, Achievable, is the section of the acronym that prompts you to ask yourself the question "in my own capacity, is this possible?" and if you can visualize that success and how it can realistically fit into your life, you are on the right tack to setting a SMART goal.
Relevant, R, is whether or not this goal is something that is relevant to your life, at this time.
Time-Bound means that you have set a deadline to achieve that goal, for example if you are interested in increasing the amount of vegetables you eat, you may set the goal of "I will include 1 serving of vegetables with each of my 3 meals within the next 6 months".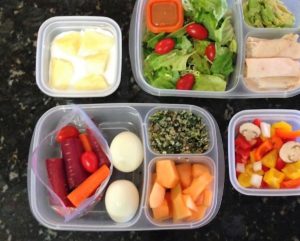 Some other important things to reflect on when setting a goal might be:
Outcomes: what will I get out of achieving this goal? (perhaps spending more time outdoors will reduce your stress levels, or sleeping more will help boost your productivity at work)
Why do I want to achieve this goal?
What could get in the way of me achieving this goal? How will I overcome these challenges or barriers?
If your resolution does not have a deadline be sure to ask yourself: is this change sustainable? Or will I be able to maintain this change?
Now that we understand the basics of setting realistic goals, here is a list of positive change ideas to try in 2019.
Try 1 new recipe each month
Get your kids or grandkids involved in the kitchen (dedicate Sundays for example, for cooking dinner as a family)
Try a new way to move your body: Yoga, Running, Walking, Snowshoeing, Cross country skiing, Cycling class
Try a new food item: have you recently seen or heard of a food item that is foreign to you? Why not try it out? Here are some food items you may not have tried: kimchi, matcha tea, lentils, or hemp seeds
Try journaling or writing
BONUS: write about your goal/resolution progress, this will help ensure that the pursuit of your 2019 goals is a mindful and reflective one
6. Colouring: adult colouring books do great things for the mind and fulfill creative cravings
7. Getting more sleep: find a way to prioritize sleep to get the number of hours your body needs in order to feel rested and stay healthy over the next year
8. Spend more time with family
BONUS: try something new with them (i.e. make a new recipe together, explore a new food item, ethnic restaurant or try a new exercise class with someone)
Spend time volunteering
Try preparing meals for the week (or even a couple days ahead of time)
Perhaps you are looking to save money, eat more home-cooked meals or are just looking to simplify your days, preparing meals ahead of time is helpful in all three of those areas.
Contact us if you are interested in our meal planning program 
Try mindful meditation
Mindfulness meditation is a practice in which we are consciously aware of the present and ourselves. It is paying specific attention to experiences as they come and go in the present moment, without judgement. This can be a great way to help alleviate stress.
Learn something new: perhaps you would like to learn a new skill, take a class or read a non-fiction book
If you are pursuing resolutions this month or are planning to make some changes remember that it is okay if that pursuit does not go as planned. Remember to be kind to yourself, be flexible and allow your goals to be changed, modified or adapted as necessary. Be mindful of how your goals are affecting you in your day-to-day life and from an emotional and overall health and well-being standpoint. The overarching objective of setting resolutions or goals should be to better your overall health and well-being and improving your life in some way. Setting SMART goals and positive resolutions is a great way to bring joy to your life and in the year to come.