Written by Erika Martin BSc Nutrition Candidate
Reviewed by Andrea Miller MHSc, RD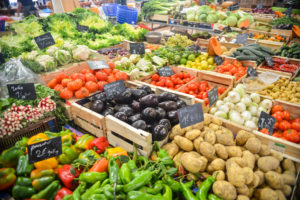 With all the barbeques, gatherings and social events that seem to come along with warm sunny weather, it can sometimes be overwhelming to make healthy food choices during the summer. Luckily, during the summer we can enjoy a wide variety of fruits and vegetables in season, which are a great way to add vitamins, minerals and fiber into your diet. Here are some tips for how to eat healthy in the summer, how to pick the freshest fruits and vegetables, and a few recipes for you and your friends to enjoy this season.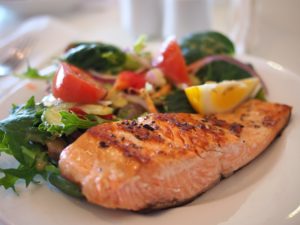 How to Navigate Summer Get-Togethers
While a summer barbeques can often be a hotspot for unhealthy foods, many people will offer salads and veggies at BBQ's. Next time you find yourself at one of these events, try to fill up on the healthy foods, first – starting the meal with a salad and hitting the veggie platter instead of the chip bowl – before anything else. This does not mean skipping out on dessert or restricting yourself, just keeping moderation in mind, and being careful to stop eating when you are full.
The Best Fruits and Vegetables in the Summer
Ontario is known for producing over 50 different fruits and vegetables, meaning that it is so easy to incorporate local produce into your everyday summer meals. Local produce, which can be found at farmers markets, community gardens and food co-operatives is the freshest way to add delicious vitamins and minerals into your diet.
Some of the best Ontario grown, summer fruits and vegetables include: apricots, cherries, peaches and nectarines, plums, raspberries, strawberries, watermelon, beans, beets, broccoli, cabbage, carrots, corn, cucumber, lettuce and tomatoes.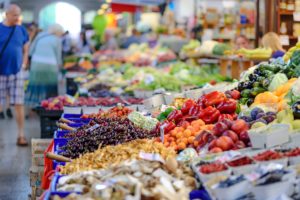 How to Eat More Fruits and Vegetables
Keep your fruit visible – have a fruit bowl in the kitchen for grab-and-go fruits
Have some vegetables ready to eat in the fridge – pre-cut carrot and celery sticks, broccoli pieces, cucumber slices
Try fruit smoothies as a refreshing snack
Add vegetables to your sandwich – tomatoes, avocado, spinach, lettuce
Top your fish, meat or poultry with sautéed vegetables like onions, peppers, mushrooms
Get creative adding vegetables to your salads – try adding beets, edamame, bell peppers, broccoli, radishes, shredded cabbage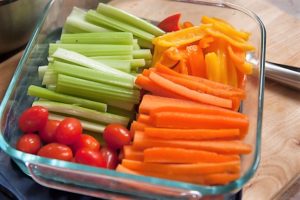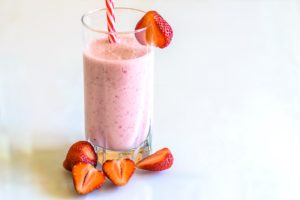 Summer Recipes
Here are some healthy recipes to try this summer, all using fresh fruits and vegetables, that are sure to impress your friends and family as well: