We offer nutrition counselling for:
Healthy Eating
Strategies for managing food cravings and emotional eating
Optimizing Nutrition
Vegetarian Nutrition
Pregnancy and Breastfeeding
Type 2 Diabetes
Elevated Cholesterol and/or Triglycerides
Weight Management
Eating Disorders
Celiac Disease, Gluten intolerance
Irritable Bowel Syndrome
Food Allergies/Intolerances
Osteoporosis
And much more…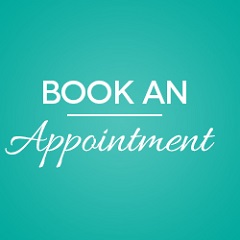 We also offer a customized meal planning service. Click here for more information. See below for our packages and pricing.
Meal Planning Starter Package

Premier package for those looking to improve health and wellness AND benefit from individualized, customized meal plans.

This is one of our most popular packages.

Assessment + 2 Follow-Ups

+ 6 weeks of meal plans

$325.00
Meal Planning Follow up Package

For any of our dedicated clients who want to try our individualized, customized meal planning service
Follow up visit

+ 4 weeks of meal plans

$200.00
Renew Meal Planning Program

Loved your meal plans- renew your individualized, customized program
6 weeks of meal plans
$100.00
Package #1
 An excellent "starter package" for those looking to improve health and wellness

This is one of our most popular packages.

Assessment + 3 Follow-Ups
$350.00
Package #2
For those with longer term goals, looking for more nutrition education and support
Assessment + 6 Follow-Ups
$575.00
Package #3
A package for the two of you! You can work together to make positive changes to eat healthy, together
Assessment + 3 Follow-Ups
$450.00
Package #4
For those looking for more support, opportunities to review, and more detailed information
6 Extra Follow-Ups
$400.00
Package #5
Nutrition and Genetics
For those interested in the interaction between genetics, nutrition and health. Click the drop down for details on the genetic testing
Assessment & follow up- with full gene report; progress
$650.00
Initial Assessment
Initial assessment and nutrition plan

Initial assessment and nutrition plan, for two

60 Minutes

90 Minutes

$115.00

$200.00

Follow-Up
Review progress, refine goals
30 – 45 Minutes
$75.00
E-Resource – $10.00
This 30 page booklet provides step-by-step guidelines for meal planning, including a week long family meal plan; grocery shopping and label reading tips; suggestions for planning and packing healthy lunches and tips for eating healthy when eating out.
Includes: recipes, a sample grocery list, and a list of reliable nutrition related web sites
Consider ordering one for yourself and one for a friend or family member. Click here to contact us, to order your copy.
Payments
Many workplace health and benefits plans will provide reimbursement for services provided by a Registered Dietitian. Plans may include these services under a "health spending account". If you or your spouse's employer provides a benefits plan, you may be eligible for up to $1000.00 annually.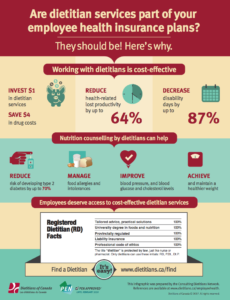 Payment may be made by cash, cheque or credit card. We do not accept debit.
All services must be paid for in full at the first appointment. Nutrition services are charged directly to the client as we are not able to directly bill insurance companies. A detailed receipt will be provided, which you can submit to your insurance provider.
Follow up visits from packages must be used with 1 year, unless otherwise stated.
Nutrition Services provided by a Registered Dietitian are exempt from HST and are tax deductible in Ontario.
Privacy
Any information obtained during sessions with the Registered Dietitian will be held in strict confidence. This information is private and confidential. It will not be shared with anyone unless there is risk of harm to the client or to others. All client records are kept in a safe and secure location. Andrea Miller MHSc, RD follows strict guidelines as established by The College of Dietitians of Ontario.
Cancellations
Please provide at least 24 hours notice should you need to cancel or re-schedule an appointment.