Our Volunteers
We are thrilled to have three student volunteers join our practice this fall. Our students provide their expertise and assistance with our social media platforms, writing blogs and creating client education resources. Watch for our new "Product Review" page, coming this fall!
Dianna Yanchis BSc
Dianna is a recent graduate of the Honours Specialization in Nutrition and Dietetics program with a minor in French Studies at  Western University. This coming fall Dianna will begin a Dietetic Internship at The Hospital for Sick Children in order to pursue her professional goal of becoming a Registered Dietitian.  Dianna has developed an interest in paediatric nutrition through her volunteer work with the Nutrition Ignition Research Project at Western University where she taught nutrition and health related lessons to elementary school students.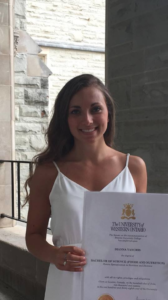 Dianna has been volunteering with Andrea Miller since May 2015. Throughout this time she has completed various blog posts on nutrition topics, observed client interviews and had an inside look at the day in the life of a private practice Registered Dietitian. "It is an honour to be mentored by Andrea. She has provided excellent support, valuable feedback and is a true inspiration." Dianna is very passionate about nutrition and health and aspires to provide others with the knowledge and empowerment they need to live healthy lifestyles.
Hilary Rock BScFN
Hilary is a recent BScFN Honors Specialization in Nutrition and Dietetics graduate from Brescia University Collage. During school she was the executive newsletter director for Canadian Association of Foodservices Professionals Student Branch and the coach of Western University's Intercollegiate Horse Show Association Equestrian Team. She has received the prestigious Student Credentialed Food  Executive Certification from Canadian Association of Foodservice Professionals which acknowledges her achievements, knowledge and dedicated leadership to the food service industry and the public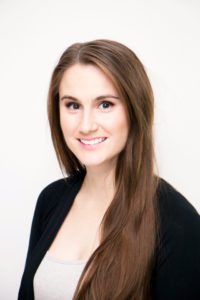 Hilary is passionate about nutrition, health, fitness/athletics, and the well-being of others. Being a former University Varsity Track & Field and Soccer Athlete she knows the importance that nutrition has on performance and everyday life.
Hilary believes that proper nutrition combined with physical activity are the framework for a healthier lifestyle. She hopes to use her knowledge to educate others about the importance of achieving and maintaining healthy life styles to help prevent illness and disease.
Evita Basilio BSc
Growing up in the United Arab Emirates and India within a family of globetrotters, Evita developed a passion for food at a young age as she loved to eat and try dishes from different cultures.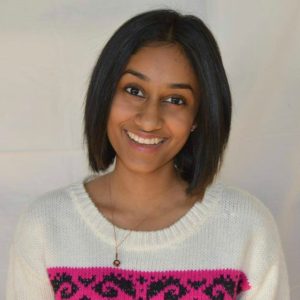 Evita graduated from Acadia University with a Bachelor of Science in Nutrition with a concentration in Dietetics. She is now a Dietetic Intern at St. Michael's Hospital and a Master's Student at Ryerson University.
Evita aims to be a clinical dietitian and ultimately open her own practice and run an affordable wellness centre and health café that also contributes to the surrounding community. Bringing healthier food and better life choices to those around her has always been her focal passion.
Our Student Volunteer Program
Are you a student in an undergraduate nutrition program and considering a career as a dietitian? We love to provide volunteer opportunities for nutrition students to contribute to our practice, while gaining valuable learning experience.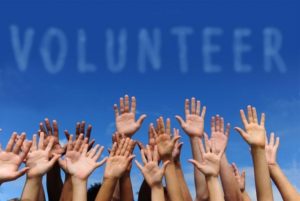 We take volunteers at the beginning of September, January and May. Each volunteer period is four months in length. We are looking for students who can offer 2 to 4 hours weekly, who are well organized and can work independently and remotely.
Volunteer opportunities include:
Writing consumer friendly nutrition articles for the website and blog
Managing nutrition related social media networks
Conduct product reviews
Writing content for consumer and professional partners newsletters
Creating client centred education resources
To apply, contact Andrea here.