Written by Andrea Miller MHSc, RD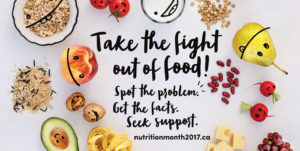 The Nutrition Month 2017 campaign is dedicated to helping Canadians Take the "Fight out of Food" by guiding them through a three-step approach to improve their relationship with food, no matter what the struggle.
Eating should be joyful, not a source of everyday frustration and confusion. If you're fighting with food, try this three-step approach:
Spot the problem. Define what's causing your fight with food first.
Get the facts. Use facts from credible sources to decide what needs to be done to solve the problem.
Seek support. Put the plan into action with support from a dietitian, family and friends.
Figuring out the best foods to buy, prepare, serve or eat can be challenging. With accurate information and a good support system, you can be better equipped to make decisions about food, and minimize nutrition-related struggles with food.
Did you know that almost half (49%) of Canadians get their food and nutrition information from the Internet, social media or blogs, and this is on the rise? Unfortunately, not all advice found online is accurate. From unregulated health care practitioners talking about nutrition and selling or promoting expensive supplements, to many bloggers and social media personalities with limited or no nutritional education espousing on the topic, there are many more voices in the nutrition space.
Sometimes it's a struggle to just figure out what to eat. "Food fights" can erupt, either as an internal struggle or as an argument with friends and family, because there's so much to balance when choosing what to eat. Whether the struggle is about the "right" foods for a health condition, or about feeding a family with food limitations, it's often hard to separate food facts from fiction, and to know which nutrition advice to trust.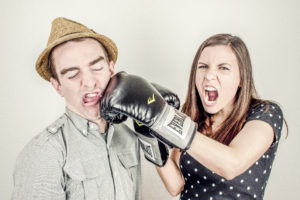 Did you know that weight loss programs aren't regulated in Canada, so it's important to be able to tell the difference between a healthy program and a fad diet!  A fad diet is a popular diet that usually promises weight loss. A fad diet often sounds "too good to be true" and does not follow healthy eating guidelines that support good health. Your weight loss program may be a fad diet if it:
Promises weight loss of more than 2 pounds (1 kg) per week.
Does not provide support for long-term weight loss success.
Restricts you to less than 800 calories a day.
Is rigid and does not fit into your lifestyle or state of health.
Cuts out major food categories (like gluten or carbohydrates) and stops you from enjoying your favourite foods.
Forces you to buy the company's foods or supplements rather than show you how to make better choices from a grocery store.
Uses "counsellors" who are actually salespeople. Weight management counsellors should not make a commission from anything you buy.
Gives you nutrition advice that is based on testimonials rather than scientific evidence.
Promotes unproven ways to lose weight such as starch blockers, fat burners and colonic cleanses.
Does not encourage physical activity.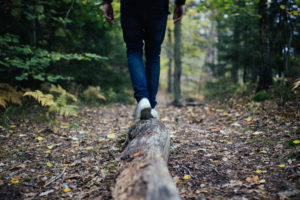 Fad diets that are too low in calories may mean you won't get enough energy to do the things you love. By cutting out major groups of foods, you won't get the nutrients your body needs to be healthy. If you lose weight too quickly and there is no support to help you keep the weight off, you could get stuck in a cycle of weight loss and weight gain. This yo-yo dieting is stressful for your body.
Here's what you need to look for to help you choose a healthy eating program that is safe and leads to long-term health.
Does the program encourage a gradual weight loss? Hint: Losing 2 pounds (1 kg) or less per week is gradual, healthy weight loss.
Does the program encourage vegetables and fruit, whole grains, low fat dairy, lean meats and meat alternatives and small amounts of healthy fats?
Is the program flexible so that you can eat the foods you like? Can you eat foods from your culture? Does it allow you to eat out?
Does the program encourage you to be active and have a physical activity plan with tips on how to get started?
Does the program support your long-term health goals?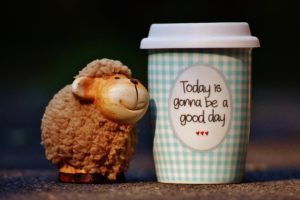 You are more likely to be successful with a healthy eating program, if it fits into your regular routine.
Does the plan suit your lifestyle and health?
Can you see yourself following the plan?
Do you have details about costs, possible risks and the amount of time needed to reach your goals?
Are the lifestyle changes realistic so that you can continue them after the program?
Will you enjoy the change in your lifestyle or just endure it?
Need help figuring out how you an take the "fight out of food", this nutrition month? Call or email us to schedule an appointment. Your work insurance policy may cover the cost of our services.
References: Eatright Ontario.